Fashion Manifesto
Sign the manifesto
Sign the Fashion Manifesto
…
have joined so far. The target is
…
.
Fashion Manifesto
We are a global movement of fashionistas, activists, designers and bloggers united by a belief that beautiful fashion shouldn't cause toxic pollution. Sign the Fashion Manifesto and become a part of this people power movement.
1. We believe that brands and suppliers must act immediately to stop poisoning waterways around the world with hazardous chemicals.
2. We recognise that this will not happen over night, and want brands and suppliers to be transparent about what chemicals they are releasing into the environment on the road toward toxic-free fashion. It is our water, we have a right to know.
3. We believe in rewarding and collaborating with honest and progressive suppliers and brands, and will encourage others to do the same.
"As a mother and a model I passionately believe that the clothes we wear should be free from toxic chemicals and carry a story we can be all be proud of. I was delighted to join a host of other big names in fashion to support the global Detox campaign and raise awareness about this important issue. I really believe that by working together we can create fashion that is not only fit for a king, but fit for all children."

Eugenia Volodina
Model and Environmental Activist
"I personally support the Greenpeace Detox Campaign 100% as well as everyone in our Red Carpet Green Dress family. If we do not take action now our children will turn around one day when we are long gone and wonder why we didn't do anything. I am not willing to live with that...are you?"

Suzy Amis Cameron
Actress, Model and Environmental Activist
Founder of the MUSE School and
the Red Carpet Green Dress Contest
"Fashion is sold on beauty…the fabric…the color…the model…the sex. Little emphasis is placed on the manufacturing and composition of the garments. There is no voice or whit to take on the blindness of beauty. So how can beauty of this magical enticement lend a hand to decimating our lands and our bodies? The wool must be lifted from these eyes of adornment so wisdom can once more guide our ways to protect the very heart of our being both in nature and physical.Join me on a quest with Greenpeace's Detox Campaign in honoring this beautiful art form and creating a new way to sustain our dreams of tomorrow."

Jeff Garner
Founder and Designer, Prophetik
"The Greenpeace Detox campaign is a no-brainer and the entire Green Carpet Challenge team is behind it. Please join with us and help protect our water all around the world."

Livia Firth
Creative Director, Eco Age Ltd.,
The Green Carpet Challenge
"Collaboration,creativity and common sense shape true modern style via the Detox Fashion Manifesto. Bravo Greenpeace!"

Laura Bailey
Model and Writer
"I like Greenpeace's ideas and I think that Detox Campaign is very well-timed, although its implementation is not easy in the modern world. Sooner or later each person has to think about detoxication, about clearing the body of toxins and toxic waste. Do you know what doctors recommend first? To drink 2 litres of water every day, which will guarantee that harmful stuff does not accumulate in your organizm. It's frightening to imagine what will happen if drinking water disappears. It would be great if ordinary people started being concerned about ecological compatibility of production process. Only if being concerned becomes a habit and a natural part of our everyday life, we will be able to change the situation."

Cyrille Gassiline
Designer
"The Greenpeace Detox Manifesto is a concrete step that will engage many important players in the fashion and textile industry. Collaboration is the key. We must all subscribe to life changing solutions to safeguard our environment."

Orsola de Castro
Creative Director, From Somewhere
Co Founder and Co Curator Estethica, LFW
"We need to be the responsible voice and agent for nature. Without beliefs and practices that align with conserving and improving our environment, our future will shut our planet down. The Greenpeace Detox Manifesto is an urgent call for responsible stewardship and renewed hope."

Tom Chappell
Sustainability Entrepreneur,
Co-Founder of Tom's of Maine and Ramblers Way Farm
"Fashion makes our world weary, with its exploitation of people + the planet, and lack of good sense + shameful negligence. People Tree proves another way is possible, so put pressure on the fashion industry to change and don't buy NEW clothes if its not sustainably produced! We work very closely with Greenpeace in Japan, and we are very happy to collaborate on this project too!"

Safia Minney
Sustainability Entrepreneur,
MBE People Tree Founder
"It is imperative to introduce best practices into the fashion industry because it is an enterprise which employs more than 30 million people around the world and significantly contributes to land, water and energy consumption. However, at the same time, fashion is a crucial contemporary communication tool which can be used towards causes which help preserve the planet . The Greenpeace's campaign alerts the need for Detox in this sector, corresponding with Osklen's t-shirts, which also create sustainability awareness."

Oskar Metsavaht
Founder of Osklen, Designer
"Fashion is an inherently creative and artistic art form yet it is becoming known for all the wrong reasons. There is no reason why a craft which has a limitless ability to innovate technically and creatively can not apply that same intelligence to work in a way that is not ruthlessly pro profit, but pro-people and pro-planet. This Manifesto is key to implementing the change we all need - designers, buyers, influencers and manufacturers alike."

Samata Angel
Fashion Designer / Campaign Director
Red Carpet Green Dress
"Fashion doesn't need to have a guilty conscience.... be fabulous and fair."

Alexis Knox
Fashion Director, Celebrity Fashion Stylist and DJ
Photo : Anthony Lycett
"People are experiencing fast-fashion fatigue and becoming frustrated with the poor quality of fashion products today. It's time for the industry to respond by improving the quality of its products and increasing its environmental efforts."

Francesca Romana Correale
Fashion Designer
"Creative credibility and a toxic-free future are not mutually exclusive. Following in the footsteps of incredible global brands that are already behind this movement such as Levi's, Nike, Adidas and Victoria's Secret shouldn't be hard."

Nik Thakkar
Fashion Creative, Writer and TV Personality
@nikthakkar
"I joined because I believe Fashion and Beauty comes from a group of inspired, driven, healthy people, from a clean, beautiful and healthy environment. :)"

Meki Saldana
Filipina Model and Actress
Photo: Henrique Schiefferdecker/ Greenpeace
"As designers we are the first step in the process that should try to design fashion in harmony with sustainability: it is hard especially when many parts of the supply chain are not clear and trackable from the beginning. I joined this manifesto because I believe collaboration and transparency is key for detoxing the fashion industry from the negative processes of making clothes."

Ada Zanditon
Fashion Designer
"In this age of consumerism it is important for brands to take a step into creating things that are sustainable and tell a story - something much more than just making something to wear. Its not enough to just make pretty things, we need to think about what we do, what we make and how we make them in relation to the world around us, and its impact on our earth. Simple steps can do a lot, its just a matter of being conscious about the decisions we make as designers."

Mich Dulce
Fashion Designer
"People in fashion have always tended to value beauty. But we haven't always done much to improve the beauty of the very planet that we need to survive. Surely, now is the time to finally get serious about both kinds of beauty."

Meihui Liu
Designer, Victim Fashion Street
"We congratulate Greenpeace on the launch of this Manifesto and hope that brands and suppliers will take note and realise that it is imperative to act now in order to reduce the impact of hazardous chemicals on both people and planet."

Carry Somers
Founder, Brand Pachacuti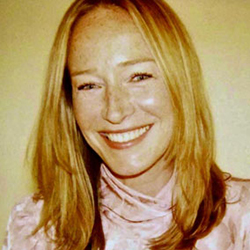 "As a model many years ago I was referred to as 'difficult' for my stance against certain practices, now they call it being 'ethical'. No matter how difficult it is for the fashion industry to change their methods they will be thanked and lauded for doing so.... especially by our grandchildren. Being ethical isn't necessarily easy, but its the right thing to do."

Mak Gilchrist
Fashion Model and Co-founder,
The Edible Bus Stop
"We all need to spread this sustainability awareness and evolve by creating better methods that will benefit our planet. Today is not enough to think only in money it is mandatory to do the things right, fair trade and without pollution, for us and the future generations."

Style Marmalade
Fashion Blogger
"Water is a precious and a limited resource. We know that we shouldn't be poisoning it and we're smart enough to find a way to find non-toxic methods of dyeing fabric, so let's get on with it. Please support the Greenpeace Detox campaign and let the fashion industry know we feel strongly about this pressing issue."

Baroness Lola Young
Chair All Party Parliamentary Group on Ethics and Sustainability in Fashion
Ambassador for Ethical Fashion Forum and MADE-BY
"Nature is an endless source of inspiration. Having come this far in the fight against pollution, we musn't become complacent now and support the Greenpeace Detox campaign."

Allegra Hicks
Fashion and Textiles Designer
"Working together to be the change our world needs."

Kirsten Dukes
Model and South Africa's 'Miss Earth' Ambassador
"Our ethos is that the wellbeing of the wearer is equally important as the wellbeing of the environment… The Greenpeace Detox campaign is a significant step in the right direction towards ensuring the fashion and textile industry embrace and contribute towards the wellbeing of the environment.. CHARINI is proud to be apart of this campaign."

Charini Suriyage
Design Director
"I started working as a Slow Fashion Consultant because I believe fashion can be the starting point for change after having been the cause of so much damage. My aim is to convince the everyday shopper that we must learn to take an interest and be aware of what we are buying. Unfortunately, it's difficult to challenge the allure and the power of the high-street brands - but this is exactly what the Greenpeace Detox campaign is doing! I am happy to be able to support this global initiative, which will impact the fashion industry on an unprecedented scale."

Veronica Crespi
Slow Fashion Consultant
@REWARDROBE
"Garments are not meant to be so easily disposable but intended to stand the test of time. It is up to us to generate change from fast fashion to ethical goods reflecting the true beauty of our surroundings. Together we can create change and celebrate fashion consciously."

Henrietta Ludgate
Fashion Designer